Member of the Management Board for Passenger Transport
Berthold Huber was named Member of the Management Board of Deutsche Bahn AG respsonsible for Passenger Transport as of Mach 22, 2017.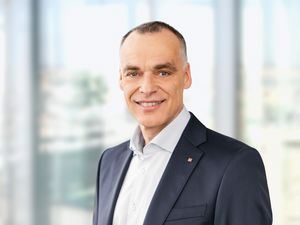 Berthold Huber was born in Heidelberg, Germany, on October 9, 1963.
After earning a degree in political science, he began his career as a management consultant in 1990. He was then appointed Head of Organizational Change Management at Schitag Ernst&Young Unternehmensberatung GmbH in 1996.
Huber joined Deutsche Bahn AG in 1997 and held a variety of management positions, including Chairman of Regional Management at DB Regio in Bavaria and Board Member of DB Netz AG for Human Resources. Huber served as CEO of DB Fernverkehr AG from November 2010 to July 2015. He was appointed DB Board Member for Traffic and Transport in August 2015.
Huber is married and has four children.